I thought I would share my Borg component system. I call it that because all the parts were assimilated into my radio collective from old projects.
Here's the antenna tuner:
A basic Tuggle tuned dual capacitor with a coil wound on a broken styrene beaker.
There's the detector section:
Here's the messy wiring: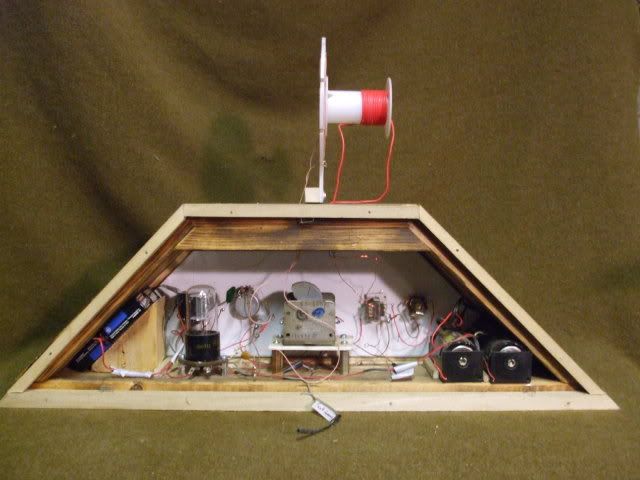 Here's the rear with a cover I made from a piece of heat shield from my old refrigerator motor.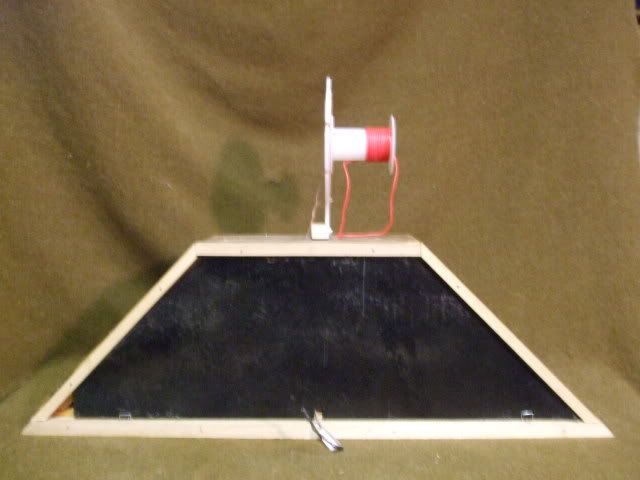 Here's the amp. A 6AQ5 driven by a 6AU6. I use a separate A/B power supply to run it: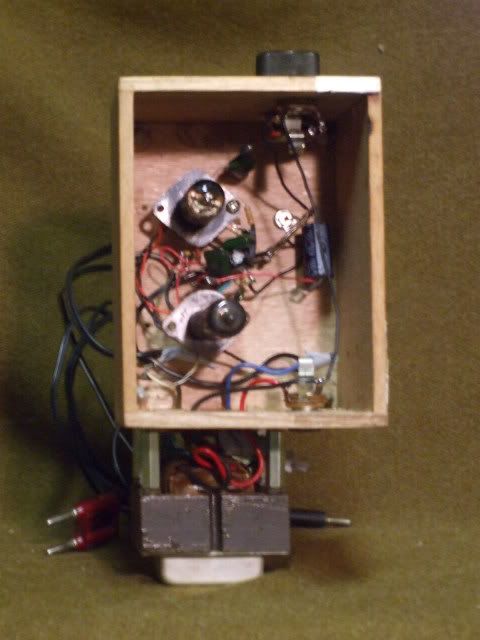 Everyone else shows their good stuff. I thought I would show my stuff that works and was cheap. After all, homebuilt is only using what you have in your junk piles or on hand.
Doug