Hi, here's a small bench amp I built for use with an 8 ohm input.
A 6AQ5 driven by a 12AX7 (both sections parallel). I cheated and used an 8:1200 ohm input transformer so I could get decent gain with only 2 tubes. I used a resistor and a red LED as a pilot light and wired it to the 6.3v heater line.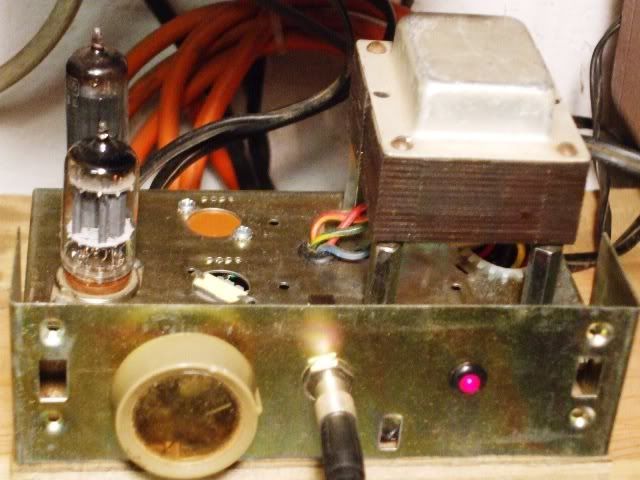 Here's the schematic.
Here's the underside. I tried to make this project fairly neat.
Here's the rear view.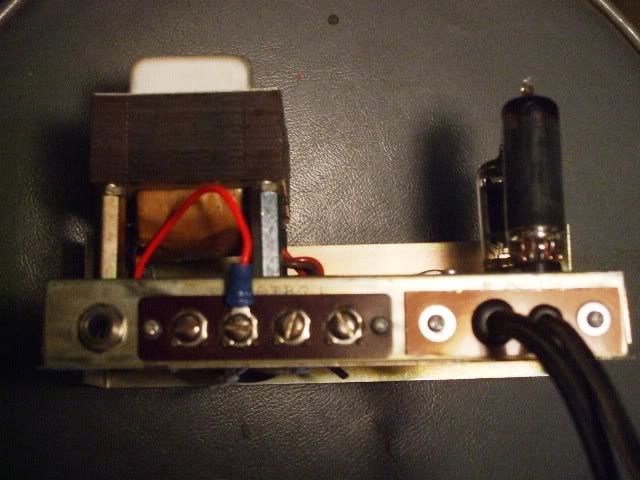 It gives me 2.5 watts driving 5 speakers in my shop nice and clean. More than enough volume.
Doug