This is a birthday gift for my daughter. I used a little MP3/FM panel mount insert that feeds two dual 386 amps I built. The knobs are machined from solid copper and the enclosure is solid red oak.
The speakers can detach from the pedestal and hang on the wall from the keyholes I milled into them. Using 2" oak gives the speakers better bass. You would be hard pressed to find small 3" mini stereo speakers built with solid wood and that heavy.
It took a few tries to find a small panel mount MP3/FM console that actually works. This one accepts SD, USB and mini USB. It's a 3.7 volt unit but I'm feeding it 4.8 from the 12 vt input.
The FM is very clean even with the small 14" telescoping antenna and picks up at least a dozen stations. I live 60 miles from the closest FM transmitter.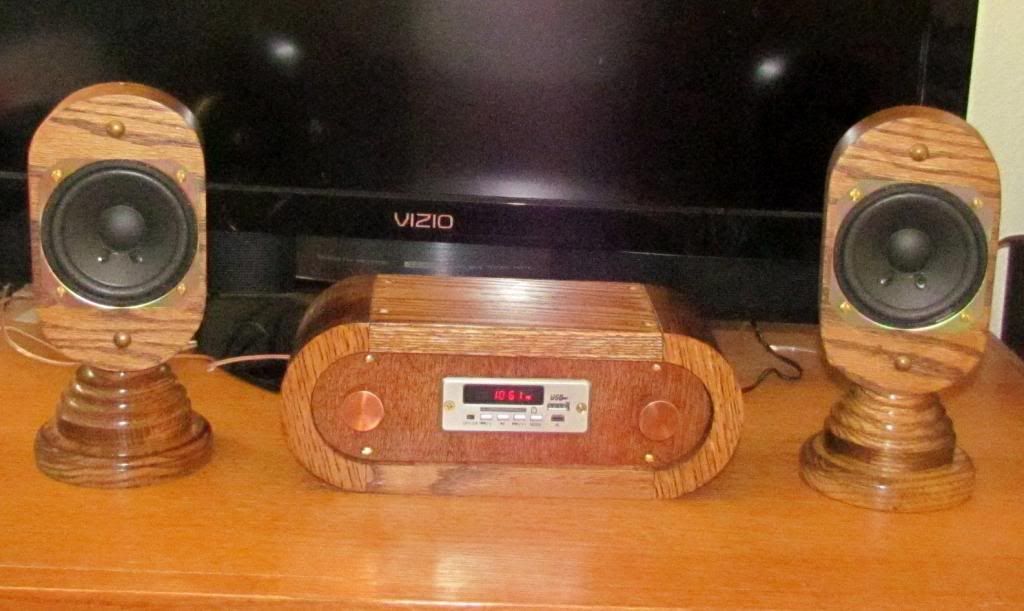 I put in two AUX ports for a CD player.
I also got my daughter a small FM transmitter that attaches to her Ipod that can be played over it also. It has a pretty decent range for the size of it. She can also use it on her Kindle.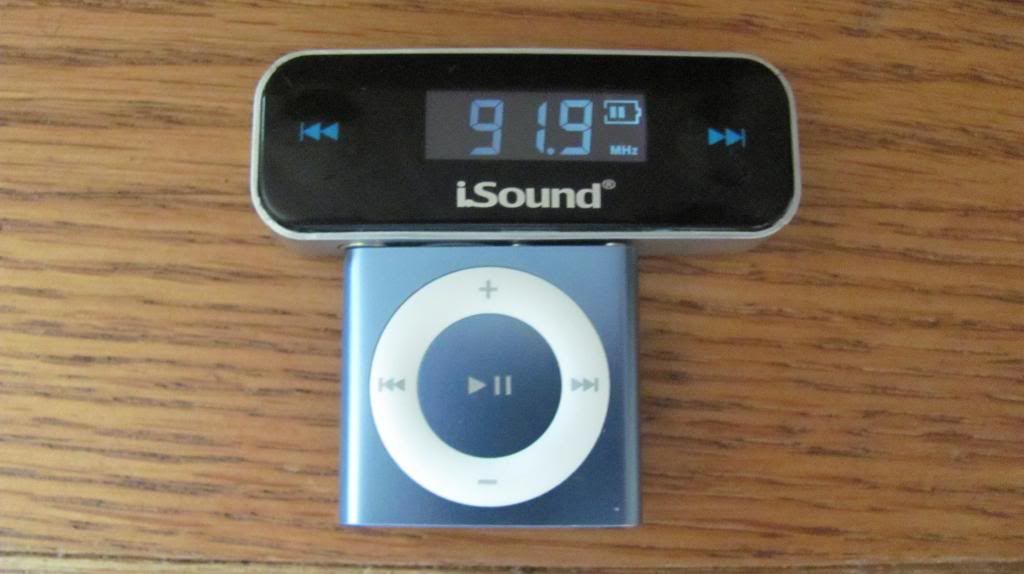 And a remote. The USB port can also charge her Ipod.